The start of Q2 brings the stateside premieres of three series from Down Under, plus the broadcast debut of a beloved Aussie dramedy series on select public TV stations.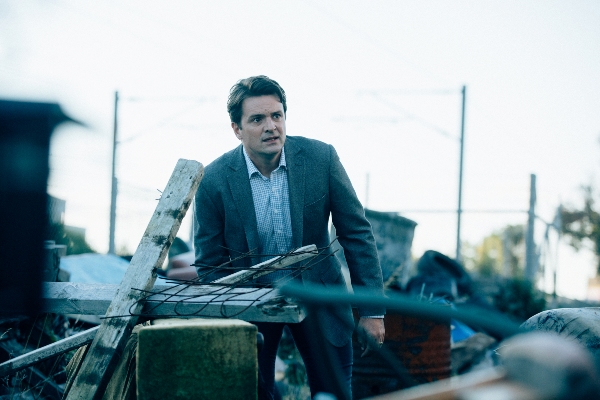 For updates about shows from Australia and New Zealand added to US linear TV and streaming channels throughout the month, see the Down Under TV Viewing Guide.
Programs and dates are subject to change without prior notice.
Videos below may contain content that is not suitable for everyone.
NATIONAL PREMIERES
Why Are You Like This (AU)
This comedy series delivers a razor-sharp satire of millennial life in Melbourne by following three best friends — Mia (Olivia Junkeer, Neighbours), Penny (Naomi Higgins, Utopia), and Austin (Wil King, Lawless: The Real Bushrangers) — as they navigate work, fun, identity politics, hookups, wild nights out, and more.
Why Are You Like This, a Netflix Original series, premieres in the US on Friday, April 16, exclusively on Netflix. (You can set a reminder for it now.)
The Bad Seed (NZ)
Based on the best-selling novels The Night Book and Soon by award-winning New Zealand author Charlotte Grimshaw, this mystery drama tells the story of two brothers — Simon (Matt Minto, Home and Away, The Blue Rose) and Ford (Dean O'Gorman, One Lane Bridge, The Almighty Johnsons) — who have raised themselves up from the desperate days of their early childhood, but whose newly-ordered lives begin to fall apart. Successful obstetrician Simon looks like he has the ideal life, but everything begins to unravel when he becomes a suspect in the brutal murder of a neighbor and former patient, and his dysfunctional childhood comes back to haunt him.
The five-episode drama costars Jodie Hillock (The Gulf), Madeleine Sami (Top of the Lake), Chelsie Preston Crayford (Underbelly), Xavier Horan (Westside), Vinnie Bennett (Filthy Rich), and Mayen Mehta (Spartacus).
The Bad Seed premieres in the US in its entirety on Thursday, April 29, exclusively on Sundance Now and its digital channels, including Sundance Now on Amazon and the AMC+ streaming bundle, both of which are available on Prime Video Channels.
Deadhouse Dark (AU)
Inspired by frighteningly familiar modern trends, including dark web "mystery boxes," dash cam footage, and Insta-fame-hungry vloggers, this anthology series consists of six interconnected horror short films — chilling tales of terror that are anchored by a woman who receives a mystery box from the dark web, with each item inside it gradually unveiling a troubling truth.
Deadhouse Dark, a Shudder Original series, premieres in the US on Thursday, April 29, exclusively on Shudder and its digital channels, including Shudder on Amazon Channels.
(The series will also be available on Shudder in Canada, the UK, Australia, and New Zealand.)

NON-PREMIERE PROGRAMS DEBUTING ON LINEAR TV
Packed to the Rafters: Season 1 (AU)
An AACTA Awards winner for Best Television Program and a Logie Awards winner for Most Popular Drama Series, this fan-favorite, family-oriented drama-comedy series revolves around the Rafter family. Just as would-be empty-nesters Dave (Erik Thomson, 800 Words, The Alice) and Julie Rafter (Rebecca Gibney, Wanted, Winter) are about to celebrate their 25th wedding anniversary and have the house to themselves, circumstances arise that bring their children and other family members back to the roost.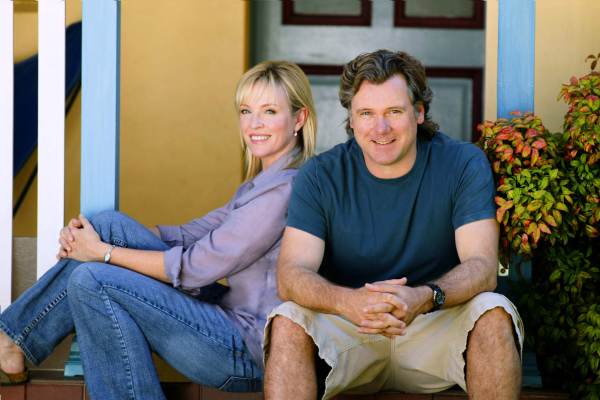 For its US linear TV debut, Packed to the Rafters: Season 1 is confirmed for airing on public TV stations KSPS, KUAT, WCET, WDSC, WDSE, and WLIW, starting on or after Thursday, April 1 (check your local listings). To request the series, contact the station that serves your area or American Public Television.
The Secrets She Keeps (AU)
Based on the acclaimed novel by Michael Robotham, this six-part noir thriller follows two women — both the same age, both heavily pregnant and due at the same time — who have a chance encounter in a supermarket in an affluent Sydney suburb.
Meghan (Jessica De Gouw, The Crown, Arrow, Vienna Blood) is an upwardly mobile social media influencer married to TV sports reporter Jack (Michael Dorman, Patriot), while Agatha (Laura Carmichael, Downton Abbey, Marcella, The Spanish Princess) struggles to get by in a low-wage supermarket job as a shelf stacker without any spousal support from Hayden (Michael Sheasby, A Place to Call Home), a sailor on active duty and the father of her child. Although they live near each other, the two women's lives could not be more different. Both women have secrets and both will risk everything to conceal the truth, but their worlds are about to collide in one shocking act that cannot be undone.
Featuring Ryan Corr (Bloom), Cariba Heine (H2O: Just Add Water), and Elizabeth Alexander (All Saints), The Secrets She Keeps has its US linear TV debut on Monday, April 19, at 10 PM ET on AMC.

NON-PREMIERE PROGRAMS BEING ADDED TO STREAMING SERVICES
One Lane Bridge (NZ)
At the heart of this supernatural crime drama series are a mysterious death and the reawakened second sight of Ariki Davis (Dominic Ona-Ariki, Jonah, Shortland Street), an ambitious young Māori detective from Auckland who moves to Queenstown for a new job with veteran copper Stephen Tremaine (Joel Tobeck, Secret City, The Doctor Blake Mysteries).
Ariki begins to hear and to see things that aren't there while securing and looking over the crime scene where a man was found dead. His matakite — a supernatural ability akin to second sight — has been reawakened after lying dormant for many years. As Ariki continues his investigation into what becomes a homicide case, his matakite grows stronger and the visual and auditory manifestations appear with more frequency, oftentimes leaving him shaking and gasping for breath as well as having nightmares. But he doesn't acknowledge his gift or things in the realm of the supernatural… until he must.
One Lane Bridge begins streaming Monday, April 26, on Acorn TV and its digital channels, including Acorn TV on Amazon Channels.
__________________
Did you miss any of the new shows from previous days, weeks, or months? Check the Down Under TV Viewing Guide and Archives to find out.
__________________
For details about the April premieres of shows from the UK, Canada, and Ireland, visit The British TV Place. For info about the debuts of original-language, English-subtitled programs from Europe, visit The Euro TV Place.
__________________
Ads & affiliate links on this blog allow us to earn income from qualifying actions and purchases (at no extra cost to you).

Share this post/page.

Aussie & Kiwi TV: US Premieres in April 2021